Achieve greater quality and efficiency
in process control in fabric and textile
operations!
For marking on textiles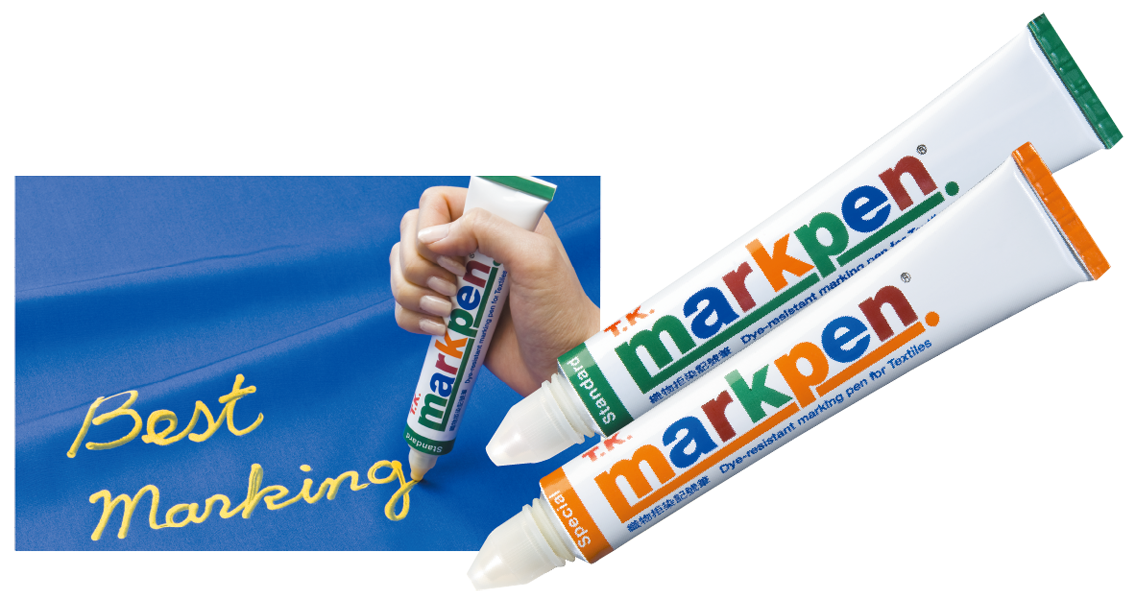 Beware of imitations of registered trademark, company name and product design from China. Ask the retail establishment selling the item how to determine the difference.

This pen is a marking tool for use in refining,
dyeing woven and knitted textiles.



It's a marking material that doesn't dyed even if it's dyed,
or does n't fade out even when washed out isn't it?
That's right! It has been developed with superior durability
to chemicals and resists dyeing.
Even on fabrics that undergo harsh milling conditions,
bleaching or dyeing, any markings
made with
T.K. Markpen remain clear.


Do you comply with various environmental regulations?
It does not inhibit the PRTR process, the tube does not break and create a mess, and it is
produced with consideration to the impact on the environment.


There are two types.( Standard and Special )
You can choose the thickness and color of the pen tip according to the application.