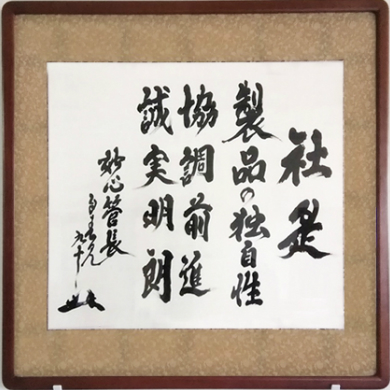 Company credo from the time of foundation
■
Corporate mission
We will strive to develop new technologies based on accumulated technologies in the surface treatment field, contribute to technological innovation in the industry and to society.
■

Business attitude

We will focus on strengthening and passing on our technological capabilities, develop human resources, and carry out efficient and sound management that can satisfy customers and employees.
■
Code of conduct ( Company credo )
・
Product uniqueness
To anticipate market needs and create unique technologies
and products that cannot be found anywhere else.
・
Progress of cooperation
Priority on communication and working together to coexist
and prosper with customers and cooperating companies.
・
Bright sincerity
Greeting with a smile, keep the workplace safe, and act in all sincerity.